Samurai Containment™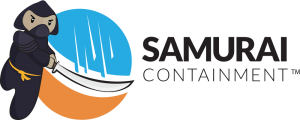 The Future of Containment: Technology Connection has announced Samurai Containment™, a revolutionary form of Data Center Containment that is designed to enhance cooling and power efficiency without the need for physical structure such as curtains, walls, or doors.
Samurai Containment™ utilizes unique static pressure balancing in combination with new turbulent air flow technology which cuts through the thermal layers and provides directional cold air delivery further up the face of equipment racks, directly impacting the face of the servers. By implementing Samurai Containment, The Delta T is maximized between the cold aisles and existing white space, which improves the cold air server intake & computer room return air efficiency. The results? A typical cold aisle will see a temperature drop ranging from 8-12 degrees, full 99% cooling capacity impact, and a significant cooling cost reduction resulting in improved PUE. Best of all, this is all achieved without the intrusive structure of physical containment.
Samurai Containment Benefits Compared to Standard "Physical" Containment:
No obstructions to walk through/around
Elimination of all fire code issues
Structure-less containment system that can fit any size row/cabinet
Utilizes "Turbulent" Air flow technology which penetrates the thermal layers within a cold aisle, allowing cooler air to travel further up the face of the equipment rack.
Elimination of high cost associated with new/retrofitted fire suppression systems which are REQUIRED in order to meet code with modern containment solutions.
Dynamic solution which evolves seamlessly with any future D.C layout.
Air that is dispersed in the cold aisle travels slower and in a 360 degree motion, which allows server fans to slow down and consume less energy.
99% of cold air generated will travel through the server/equipment V.S. roughly 45% from current solutions.